Outcome WRC 2019 for 5G Spectrum
Below the summary of the outcome: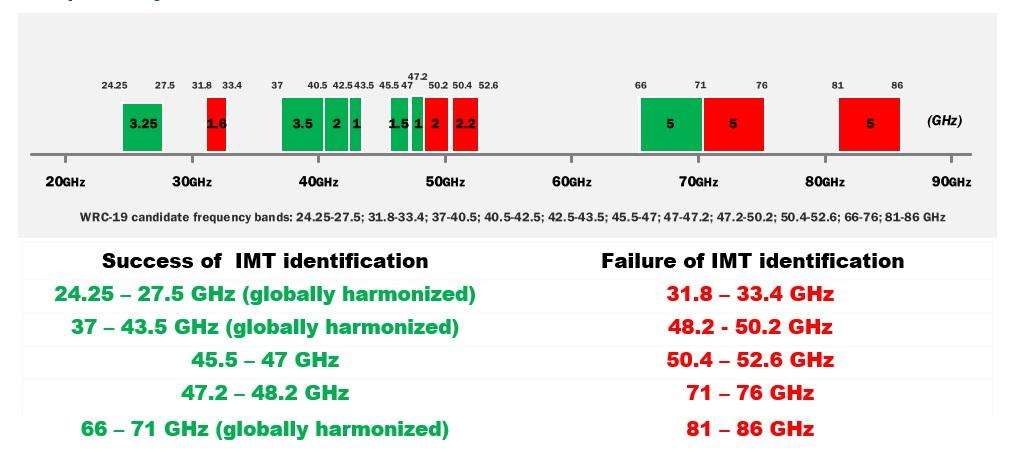 In total, 17.25 GHz of new spectrum has been identified for IMT, in addition to the 1.9 GHz IMT spectrum already available before WRC-19.
Out of this number, 14.75 GHz (i.e., 85% of total IMT spectrum) result harmonized worldwide Quite impressive numbers.
Let's see how successful FR2 with mmwave frequencies will be in practice with all its challenges.
---
Benefit from Massive discount on our 5G Training with 5WorldPro.com
The most complete and comprehensive 5G course, follow this
link
for more information
Start your 5G journey and obtain 5G certification
contact us:
contact@5GWorldPro.com