My friend: Hi Ibrahim, I have a question.
Me: Go ahead.
My friend: While checking the log files after the last trail of adding additional DMRS (Demodulation Reference Signal), I noticed that the peak DL throughput decreased. Is it OK? Me: Yes, this is expected as additional DMRS will use extra symbol for transferring DMRS instead of PDSCH and so less resources will be available for PDSCH, that's why peak DL throughput should decrease.
My friend: So, is it beneficial to add additional DMRS?
Me: Actually, the target of adding additional DMRS is to enhance the channel estimation as this is the main function of DMRS and you can notice at the logs that average DL throughput during mobility is enhanced as MCS (Modulation and Coding Scheme) is more stable now unlike with one DMRS only where MCS decreased when speed increases, also the percentage of using 256QAM is higher with additional DMRS which enhances average DL throughput further. Also, SINR is improved and decrease in peak DL throughput is minor. BTW, 3GPP is allowing up to 3 additional DMRS in one slot and we are using only one additional DMRS.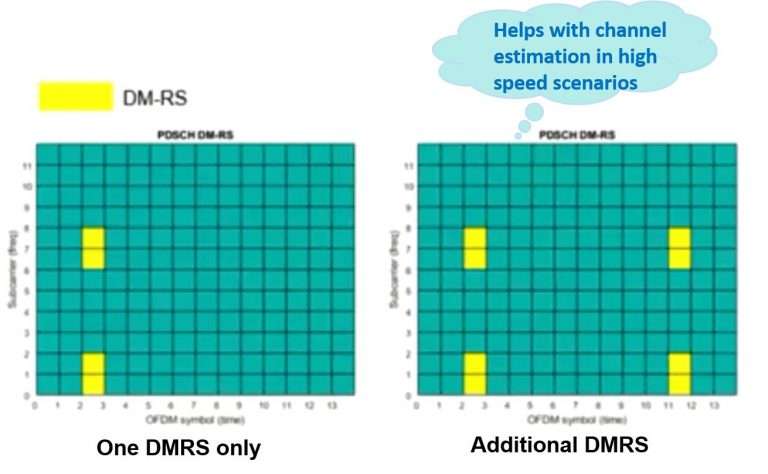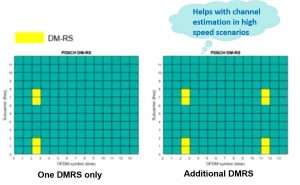 My friend: Thanks a lot. Me: You are welcome. Please share arround you to clear it for everyone, and have a look to our last articles
Source: Ibrahim Sayed
Linkedin Profile: https://www.linkedin.com/in/ibrahim-sayed-88a7747-5g/
---
Benefit from Massive discount on our 5G Training with 5WorldPro.com
The most complete and comprehensive 5G course, follow this
link
for more information
Start your 5G journey and obtain 5G certification
contact us:
contact@5GWorldPro.com