Ericsson ups 5G subscriber forecast to 1.9 million in 2024
In its latest Mobility Report, Ericsson said 5G subscriptions were now expected to reach 1.9 billion in 2024, up from its previous forecast in November 2018 of 1.5 billion subscriptions, an increase of almost 27%.
Ericsson also upped its forecast for 5G coverage from 40% to 45% of the world's population in five years' time, a figure which could surge to 65% due to spectrum sharing, which enables deployments on LTE frequency bands.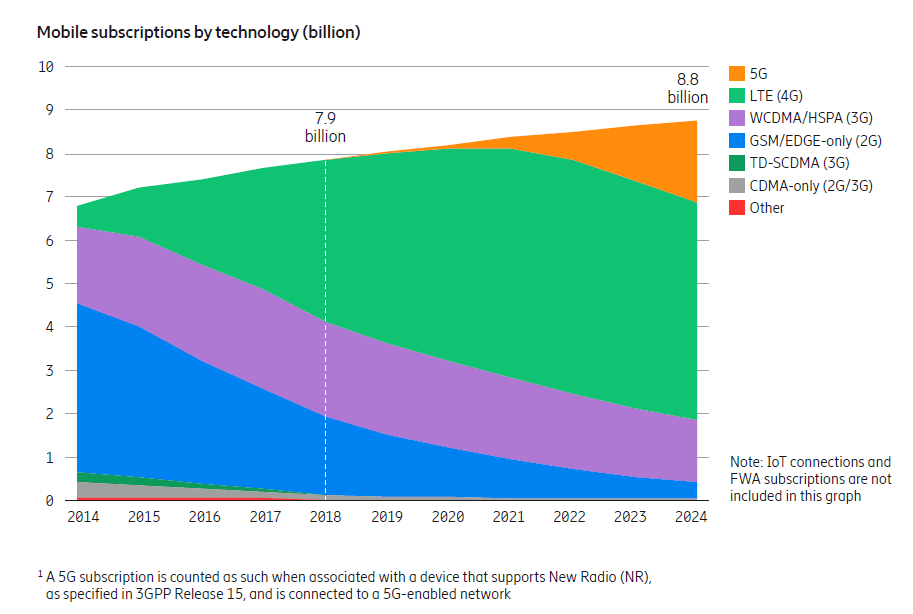 The vendor said its increased confidence regarding uptake of the technology was in part due to the strong commitment of chipset and device vendors, key to the acceleration of 5G. In the short-term, it predicted more than 10 million 5G subscriptions by the end of 2019, as compatible smartphones across all the main spectrum bands become available and an increasing number of networks go live.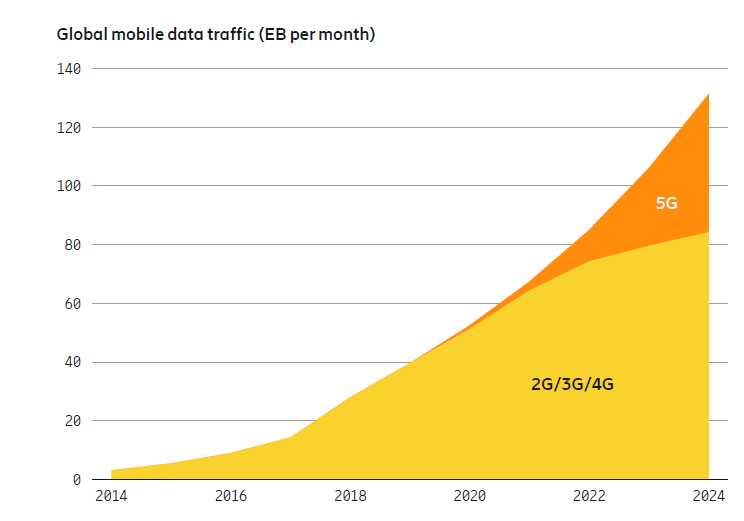 In other highlights from the report, Ericsson said total mobile data traffic continued to soar globally, up 82% year on year in Q1 2019. By end-2024, it expects 131 exabytes to be consumed each month, 35% of which will be over 5G networks.
(source: Mobile World Live – 21 June 2019)
---
Benefit from Massive discount on our 5G Training with 5WorldPro.com
The most complete and comprehensive 5G course, follow this
link
for more information
Start your 5G journey and obtain 5G certification
contact us:
contact@5GWorldPro.com