Open RAN will allow the "operators way" instead of "vendors way"
Open RAN alliance
Founded in February 2018 by AT&T, China Mobile, Deutsche Telekom, NTT DOCOMO and Orange, the O-RAN Alliance was established as a German entity in August 2018. The management structure consists of an Operating Board made up of 15 operators and a Technical Steering Committee (TSC) co-chaired by Dr. Sachin Katti, Professor at Stanford University and Dr. Chih-Lin I, Chief Scientist of Wireless Technologies at China Mobile.
Open RAN Architecture 
The O-RAN Reference Architecture is designed to enable next generation RAN infrastructures. Empowered by principles of intelligence and openness, the O-RAN architecture is the foundation for building the virtualized RAN on open hardware, with embedded AI-powered radio control, that has been envisioned by operators around the globe. The architecture is based on well-defined, standardized interfaces to enable an open, interoperable supply chain ecosystem in full support of and complimentary to standards promoted by 3GPP and other industry standards organizations.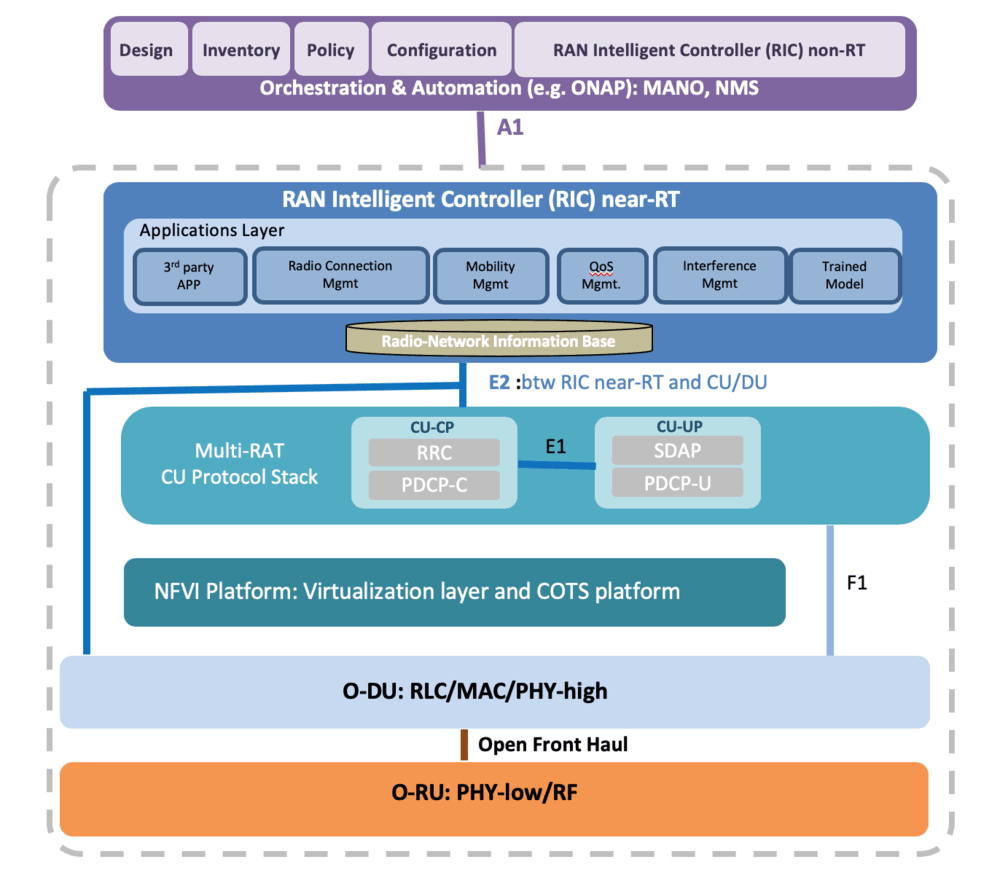 Why Open RAN will be a success?
Networks will become increasingly complex with the advent of 5G, densification and richer and more demanding applications. To tame this complexity, we cannot use traditional human intensive means of deploying, optimizing and operating a network. Instead, networks must be self-driving, they should be able to leverage new learning based technologies to automate operational network functions and reduce OPEX. The O-RAN alliance will strive to leverage emerging deep learning techniques to embed intelligence in every layer of the RAN architecture.
Also Open RAN  will bring no more proprietary hardware, no more proprietary software, it will bring new standardized interfaces, it will bring versatility and a devops approach to any software package, it will bring quick scale at low cost and rapid replacements of COTS hardware. It will allow the "operators way" instead of "vendors way". I truly think it represents the future.
---
Benefit from Massive discount on our 5G Training with 5WorldPro.com
The most complete and comprehensive 5G course, follow this
link
for more information
Start your 5G journey and obtain 5G certification
contact us:
contact@5GWorldPro.com