5G Contracts from different vendors Update March 2020
Below is a summary of 5G commercial contracts, publicly announced 5G contracts and Live 5G contracts from different vendors updated to begining of March 2020 and based on disclosed information from each vendor Ericsson, Nokia, Huawei and ZTE :
Ericsson's 5G Contracts:
81 commercial 5G contracts with unique operators from which 35 publicly announced 5G contracts and from which 25 are Live.
Check the map below to explore the 35 publicly announced 5G contracts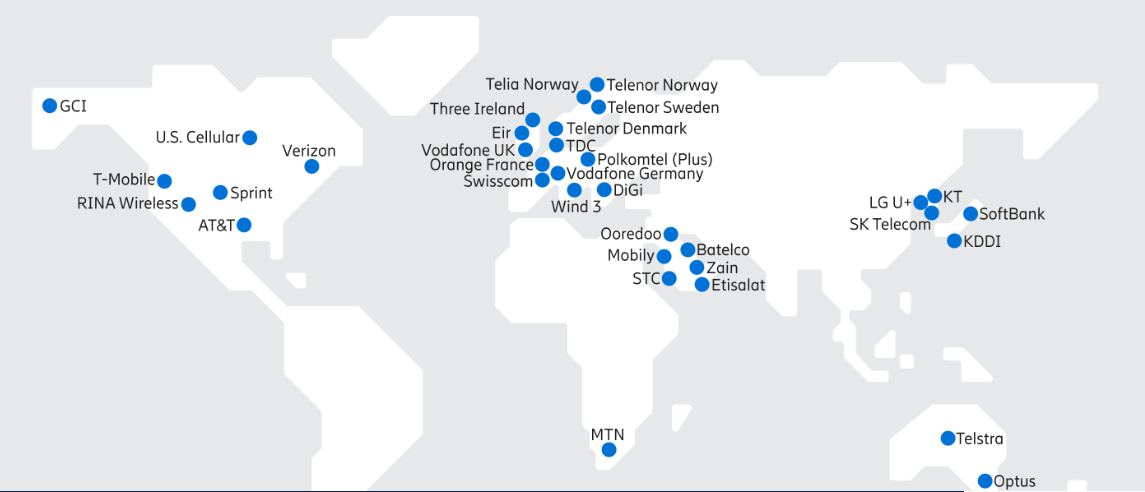 Nokia's 5G Contracts:
68 commercial 5G deals, of which 41 are publicly announced. 20 live 5G networks globally.
Below list of operators with 5G commercial 5G deals :

Huawei's 5G contracts:
Huawei claims over 90 contracts for 5G
Huawei's announcement is an apparent attempt to rebut Ericsson, as the Swedish manufacturer announced recently that it leads 5G commercialization with 81 contracts
President of Huawei's carrier business group, told a press conference in London on Tuesday 27/02/2020 "We have 91 commercial 5G contracts worldwide, including 47 from Europe," Ryan Ding, "One year ago, I said we are leading by 18 months ahead of our competitors in 5G technology. Now, we still maintain that leadership."
No information of number of publicly announced 5G contracts or commercial live 5G network was disclosed.
ZTE's 5G contracts:
ZTE claims 46 contracts for 5G
Chinese vendor ZTE reported that it has secured a total of 46 5G commercial contracts around the world.
The vendor noted that these 5G contracts cover major markets across  Europe, China, Middle East and Asia-Pacific.
---
Benefit from Massive discount on our 5G Training with 5WorldPro.com
The most complete and comprehensive 5G course, follow this
link
for more information
Start your 5G journey and obtain 5G certification
contact us:
contact@5GWorldPro.com