My friend: Hi Ibrahim, I have a question for you.
Me: Go ahead. My friend: What are the gNB split options available in 5G?
Me: Do you remember our last discussion? My friend: Yes, when you mentioned that CU is handling PDCP and above layers, while DU is handling RLC, MAC and physical layer (Check last post here )
Me: Great. Actually, this is only one option to split the CU and DU, while there are 8 options available as per 3GPP shown at the below snapshot, so you can split the gNB at different points in protocol stack. Option 2 was the one adapted by 3GPP in Rel-15. Moving from option 1 towards option 8 means high requirement for capacity and low latency and vice versa.
My Friend: But, why we have such a split?
Me: The split brings more flexibility and flexible hardware and software implementations allow scalable, cost-effective network deployments. Also, split architecture between CU and DU allows for coordination for performance features, load management and real-time performance optimization between all DUs via one CU.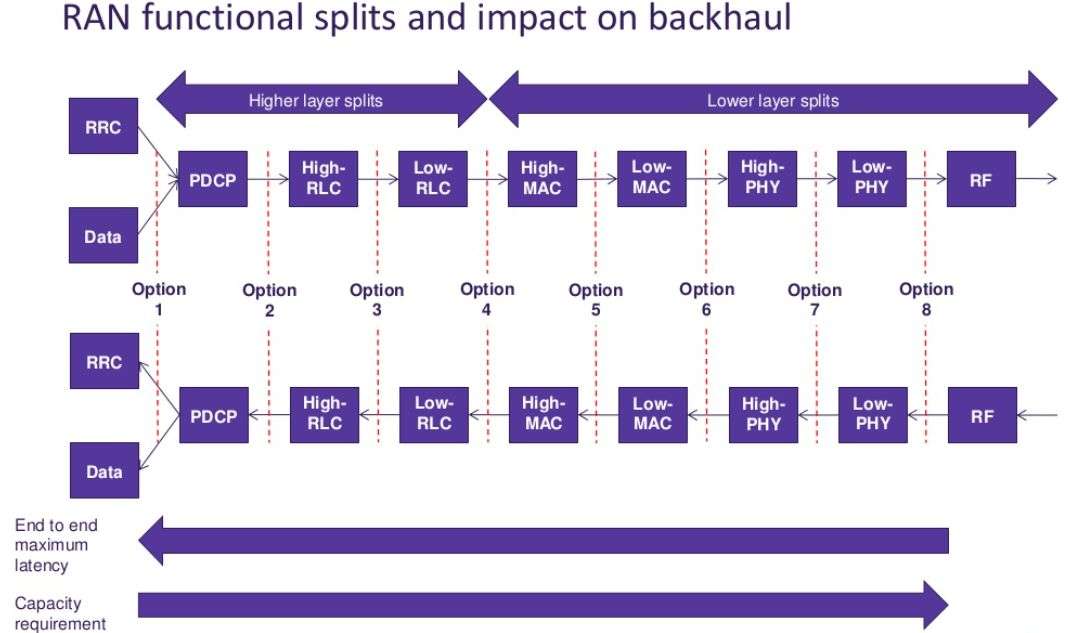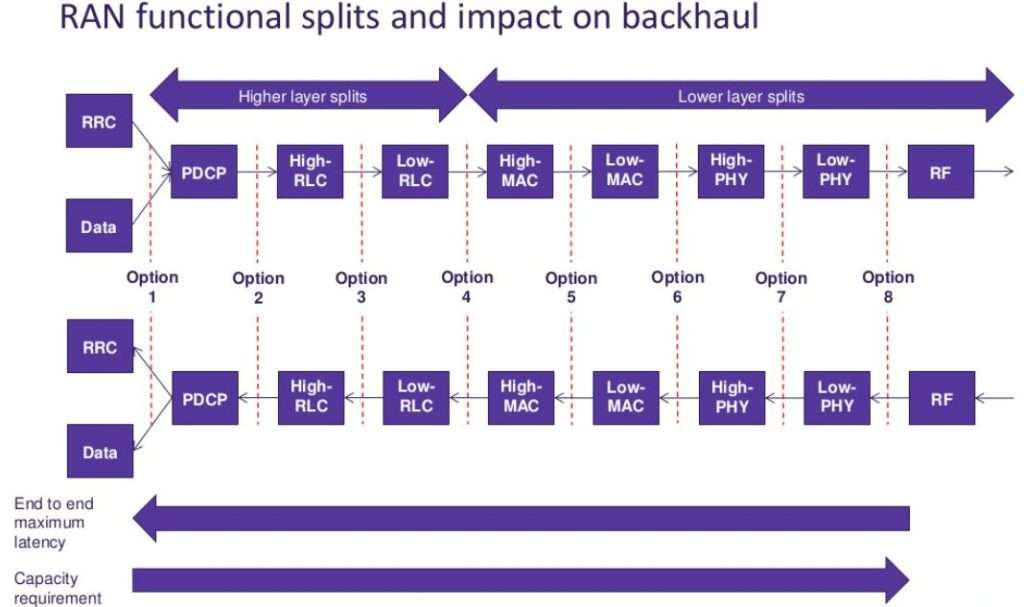 My friend: Thanks a lot. Me: You are welcomed.
Source: Ibrahim Sayed
Linkedin Profile: https://www.linkedin.com/in/ibrahim-sayed-88a7747-5g/
---
Benefit from Massive discount on our 5G Training with 5WorldPro.com
The most complete and comprehensive 5G course, follow this
link
for more information
Start your 5G journey and obtain 5G certification
contact us:
contact@5GWorldPro.com