Hi-Silicon (Huawei) has launched its very first generation 5G-only Balong 5G01 cellular modem as well as, more recently, its second generation LTE/5G Balong 5000 cellular modems. A 5G variation of its Kirin processor, the Kirin 990, has additionally been introduced.
• Mediatek has actually announced the Helio M70 modem as well as more just recently in May 2019 a multi-mode 5G system-on-chip called SOC  (including the M70 modem). Devices including the chipset are anticipated to come to market in 2020.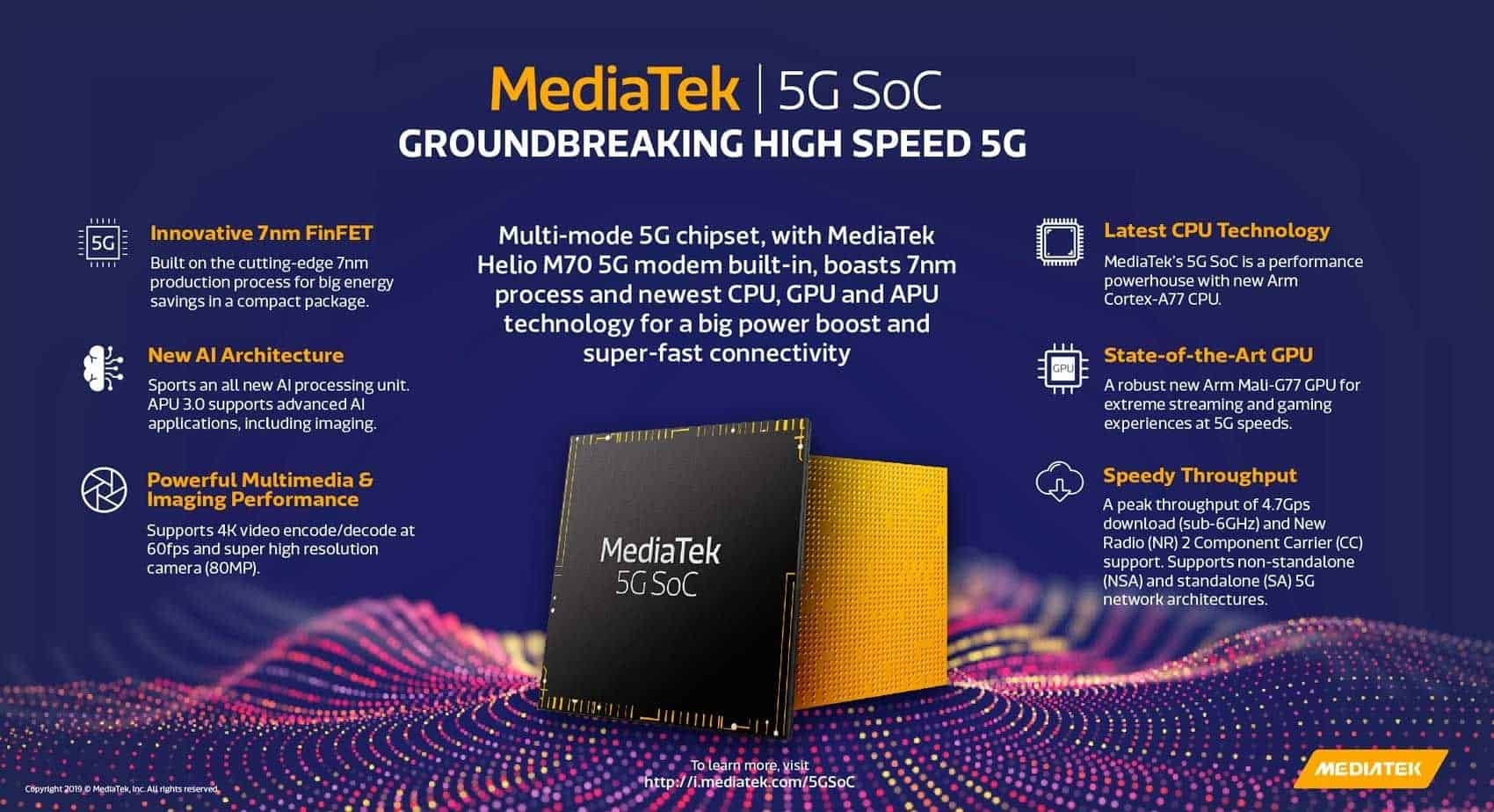 • Qualcomm has launched the Snapdragon 855 as well as 855+ mobile platforms and the Snapdragon X50 modem. Its x55 modem is coming very soon. It also announced its 8cx 5G platform for laptops computers. And more recently confirmed that 5G chips will appear in its Snapdragon 6 and 7 series devices in the following year.
• Samsung has released its Exynos 5100 (S5T5100) modem as well as just recently introduced the Exynos 980 mobile processor and complementary Exynos 5123 modem. Mass production is expected by the end of 2019.
The precise commercial status of these chipsets, and also of mobile platforms that incorportate with these modems, is challenging to verify. MediaTek claims that devices using its Helio M70 modem will be commercially available in 2019; while the SoC is expected to appear in devices in Q1 2020. The Qualcomm X55 modem is available for sampling and will be in commercial devices by December 2019.
The main chipset released 5G SoCsolution, all the 5G SoCchipset can support NSA/SA, here is the introduction details:

Performance of 5G Chipsets
The Information on performance of 5G chipsets is not complete, but the peak downlink speeds for the vendors' top-end commercial 5G modems range from 5000 Mbps (for Qualcomm's X50), to 6000 Gbps (Samsung's Exynos 5100) to 6.5 Gbps (for Hi-Silicon's Balong 5000 using mmWave).
Of the pre-commercial modems, Qualcomm's Snapdragon X55 is expected to have a peak theoretical throughput of 7 Gbps; Samsung's Exynos 5123 is expected to have a peak DL throughput of 7.35 Gbps (using mmWave); while Mediatek's Helio M70 is expected to offer 4.7 Gbps DL. Maximum peak theoretical uplink speeds (where we have data) range from 1.5 Gbps to 3.5 Gbps.
---
Benefit from Massive discount on our 5G Training with 5WorldPro.com
The most complete and comprehensive 5G course, follow this
link
for more information
Start your 5G journey and obtain 5G certification
contact us:
contact@5GWorldPro.com