Commercially 5G devices rised by 41% in April 2020
The number of 5G devices on the market surged by 41% from march 2020 to reach 95 available devices by mid-April, according to the latest update from GSA the Global mobile Suppliers Association. In comparison with the 67 devices available to buy last month in March 2020.
 The number of announced 5G devices has continued to climb rapidly, In January 2020, the number of announced 5G devices moved beyond 200 for the first time; by April more than 280 devices have been announced,Vs 253 in March 2020, The vendor community is working harder than ever to bring devices to market even quicker to support the expansion and rollout of 5G technology.
Growth of announced 5G devices (not all commercially available):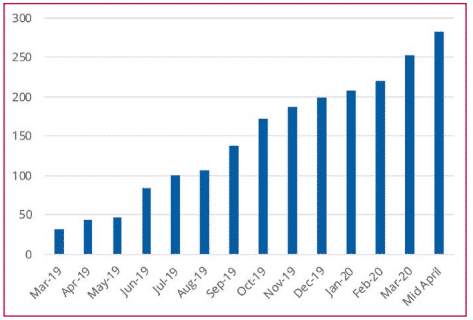 Distribution of annouced devices per type (not all commercially available)
Smartphones represented for over 85 percent of the new commercially available 5G devices recorded over the past month (+21 new Phones)
From all 280 annouced devices, 108 phones with 5G technology have been announced (38%), of which at least 64 are commercially available, and  76 CPE devices (28%), of which at least 14 are already available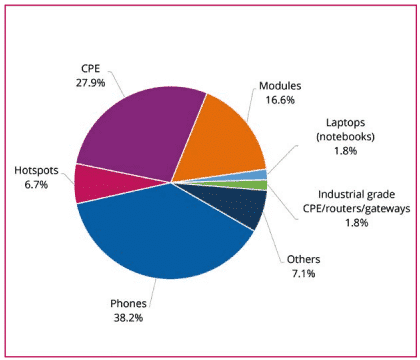 Additionally, the GSA said it had identified spectrum support details for over three-quarters of all announced devices. Some 70 percent of all announced 5G devices are identified as supporting below 6 GHz spectrum bands while 29.3% are supporting t mmWave spectrum. According to the record, simply 22.6% of all announced devices are presently knwon to support both  sub-6 GHz  as well as mmWave  spectrum bands
---
Benefit from Massive discount on our 5G Training with 5WorldPro.com
The most complete and comprehensive 5G course, follow this
link
for more information
Start your 5G journey and obtain 5G certification
contact us:
contact@5GWorldPro.com