T-Mobile activates 5G 'layer cake' in New York
T-Mobile today activated its freshly integrated 2.5 GHz spectrum in New York City, making it the first city to offer the operator's complete "layer cake" for 5G mixing High band, Mid band and low band spectrum. Since closing its merger with Sprint on April 1, T-Mobile has been deploying quickly new 5G sites and just two weeks ago installed 2.5 GHz for 5G in Philadelphia.
Unlike Philly, Sprint had launched 5G utilizing 2.5 GHz in New York City last summer, and addition to 2.5 GHz,  5G layer cake has been finalized adding low-band 600 MHz as well as millimeter wave 28 GHz spectrum.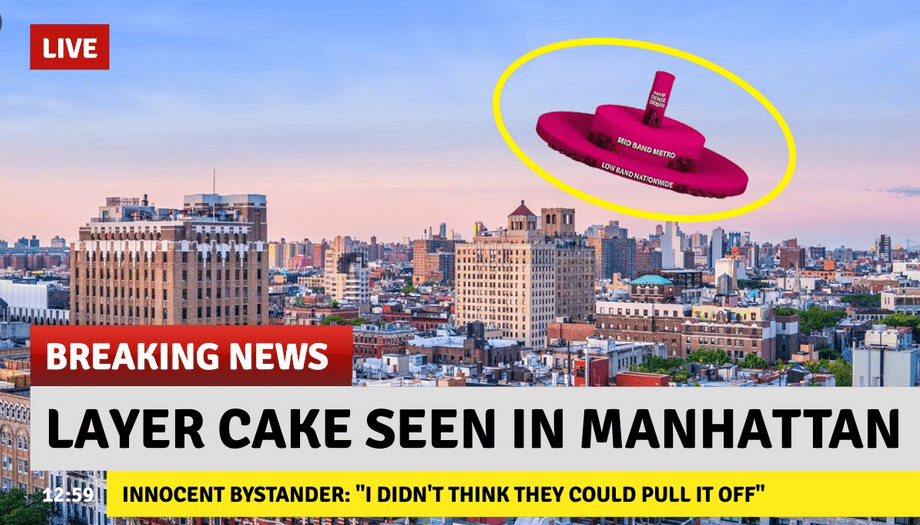 AT&T, meanwhile, have launched in New York City its low-band and mmWave "5G+" but its rival Verizon introduced only 5G mmWave using 28 GHz in the city in September 2019.
Find in this link more informaiton about T-Mobile coverage map.
The first customers who can take advantage of all 3 layers are those with a Samsung Galaxy S20+ or Ultra. The devices are available since March 2020 and are the first two 5G handsets in the UNITED STATE supporting both sub-6 GHz and millimeter wave bands. In just over a month after its merger, T-Mobile is following through on strategies to quickly start deploying even more mid-band spectrum, even within the COVID-19 pandemic.
The mix of spectrum bands guarantee to provide a mix of enhanced speed, capability, and coverage. The operator stated that average 5G speeds on T-Mobile's new network will be up to eight times faster than present LTE in a couple of years as well as 15 times quicker within 6 years. Samsung devices that can use T-Mobile's network in New York City support both non-standalone and standalone (SA) 5G mode capabilities. While T-Mobile is still operating in non-standalone (NSA) 5G, it will be launching the standalone later this year.
---
Benefit from Massive discount on our 5G Training with 5WorldPro.com
The most complete and comprehensive 5G course, follow this
link
for more information
Start your 5G journey and obtain 5G certification
contact us:
[email protected]