The number of announced 5G devices has continued to climb swiftly, where we noticed in July 2020 a continued rapid rise in the number of 5G devices that are commercially available.
In January 2020, the number of announced 5G devices exceeded 200 for the very first time; by July 2020 317 devices had been announced, of which 135 were commercially available
Growth of 5G phones and FWA CPE
The most prevalent 5G devices are phones and FWA CPE.
The number of announced devices in each of these categories has grown strongly over the past 18 months.
In July 2020 we have reached 135 Announced 5G phones and 85 Announced CPEs
The number of announced 5G phones has more than doubled since the end of 2019 and is up by 55% over the last three months. Twenty-nine vendors have now produced or announced plans to produce 5G phones. Meanwhile, 53 vendors have now launched or announced plans to launch their own 5G CPE devices (indoor, outdoor or enterprise grade CPE/routers/ gateways).
Below the figure of number of announced 5G phones and 5G FWA CPE devices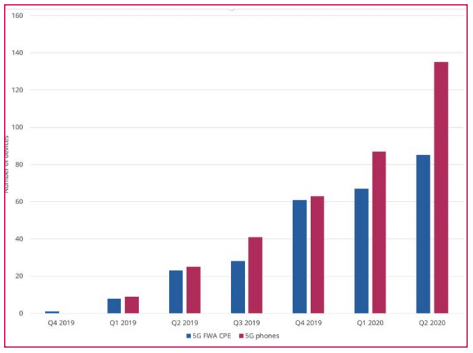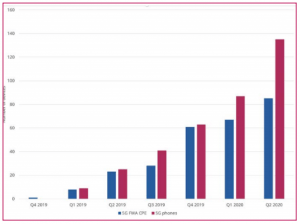 5G Phone and CPE price trend by end of 2020
We see clearly that the forecast of 5G Phone Price in china is decreasing going from an average of 563 USD in 2019Q3 to 141 USD Forecasted by EoY 2020, the drop in price will be more important in china, but the price will be decreasing in all countries.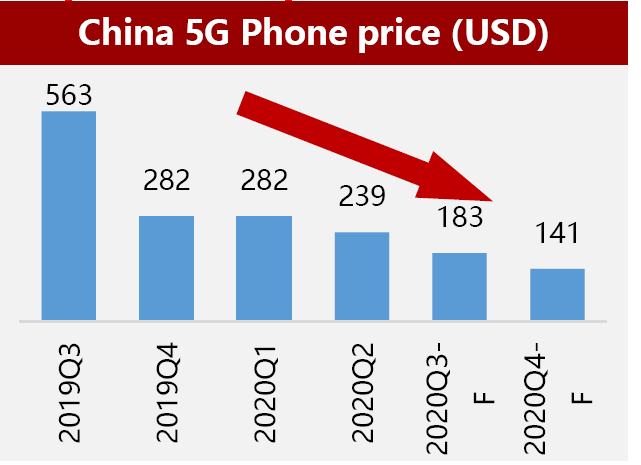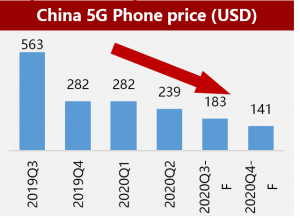 Th same tendency is seen and expected in 5G CPE, for which the prices started at 700 USD by middlle of 2019 and is expectedto decrease depending on type of CPE (either indoor or outdoor) to reach price arround 150 USD by end of 2020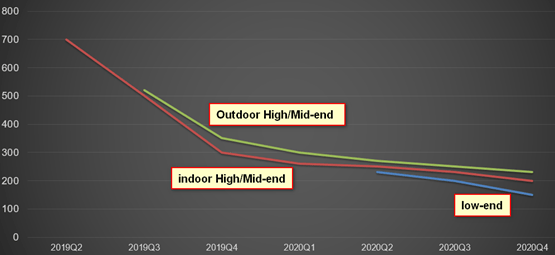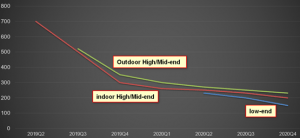 ---
Benefit from Massive discount on our 5G Training with 5WorldPro.com
The most complete and comprehensive 5G course, follow this
link
for more information
Start your 5G journey and obtain 5G certification
contact us:
contact@5GWorldPro.com