Do we really need the 5G Core?
My friend: Hi Ibrahim, I want to ask you about the 5G core.
Me: Go ahead.
My friend: Currently, we are deploying NSA mode, and we are reaching high throughput up to 1.5 Gbps using split bearer while connected to the 4G core, so why do we need the 5G core?
Me: So, let me remind you with the 5G use cases which are eMBB, URLLC and mMTC, do you remember them?
My friend: Yes.
Me: Throughput is related to eMBB use case only while the other use cases to exist, we need to have a 5G core as the current core networks are not designed to support it, e.g., it is impossible to use the current networks for autonomous transportation or remote surgery. To make this happen, 5G core will utilize NFV for best scalability and agility, and SDN for separating control and user plane functions, which enables dynamic allocation of resources to follow the user's location.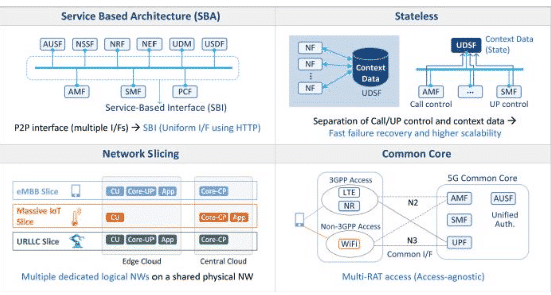 For such latency sensitive services, the gateway can be dynamically allocated close to the radio access. Also, the arrival of cloud forced the 5G core to undergo revolutionary changes such as Service-Based Architecture (SBA), Stateless, Network Slicing and Common Core.
But, we'll discuss each one of them separately soon.
My friend: Thanks a lot.
Please share this information to spread it and make sure it is clear for everyone.
Source: Ibrahim Sayed
Linkedin Profile: https://www.linkedin.com/in/ibrahim-sayed-88a7747-5g/
---
Benefit from Massive discount on our 5G Training with 5WorldPro.com
The most complete and comprehensive 5G course, follow this
link
for more information
Start your 5G journey and obtain 5G certification
contact us:
contact@5GWorldPro.com