AST SpaceMobile has successfully completed the first-ever two-way voice calls directly from space to everyday unmodified smartphones. This is a significant achievement in the company's goal to provide connectivity to the nearly 50% of the global population who remain unconnected from cellular broadband. The calls were made using the BlueWalker 3 satellite and a Samsung Galaxy S22 smartphone from the Midland, Texas area to Rakuten in Japan over AT&T spectrum.
The calls demonstrated the power of AST SpaceMobile's satellite and are an important step in providing space-based cellular broadband globally.
Engineers from Vodafone, Rakuten and AT&T participated in the preparation and testing of the first voice calls.
Vodafone, who is a lead investor in AST SpaceMobile, plans to connect many more millions of people across the planet when the service becomes commercially available.
Abel Avellan, Chairman and Chief Executive Officer of AST SpaceMobile said : "Achieving what many once considered impossible, we have reached the most significant milestone to date in our quest to deliver global cellular broadband from space. While we take a moment to celebrate this tremendous accomplishment, we remain focused on the path ahead and pivotal next steps that get us closer to our goal of transforming the way the world connects."
AST SpaceMobile engineers carried out initial compatibility tests on various smartphones and devices in addition to the test calls. The tests were successful as the phones were able to exchange Subscriber Identification Module ("SIM") and network information directly to BW3. This exchange of information is crucial for delivering broadband connectivity from space to any phone or device.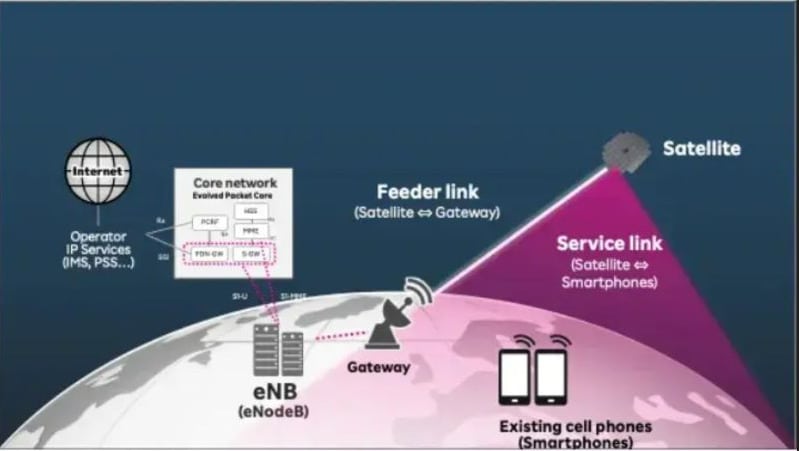 Don't miss our 5G and Satellite Training to learn more about satelllite and how they will change broadband connectivity.
---
Benefit from Massive discount on our 5G Training with 5WorldPro.com
The most complete and comprehensive 5G course, follow this
link
for more information
Start your 5G journey and obtain 5G certification
contact us:
[email protected]